A Dolls Dressmaker & Doll Hospital
|
home




Our Spa ~ For A Day of Beauty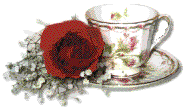 Hey Dollie's ~ Sit Back, Relax, Have a Cup of Tea, and let us do the rest.
Are your Dollie's in need of Spa Treatment?

Tired, Played with, Needing a break?
Imagine a day at the Spa where they would be Pampered and Spoiled.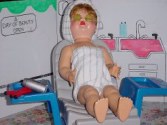 Our Spa was designed to Restore the beauty of Vintage Hard Plastic and Composition Dolls and to enhance the Original Beauty.
Our Salon Includes: Bathing, Shampooing, Facial and fingertip touchups, Conditioning the hair, and Hair Set & Style.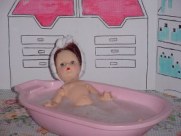 Here, our client's model some of the moments featured at our Spa.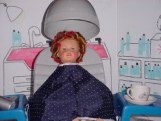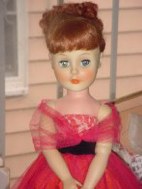 Hairstyle and make-up

And preparing for a relaxing Spa ~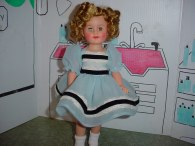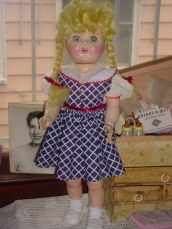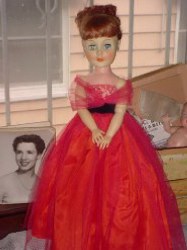 And don't forget our Boutique where you'll find just the right outfit for any occasion. We also can clean, mend, and press your original outfits if your lucky enough to still have them.
As you can see our Clients love the Treatment!
We are also equipped to deal with Minor Repairs such as Seam Repair, Wig Securing or Reglueing and other minor cosmetic repairs.

Here one of our clients came with a cloudy eye problem and in need of having her hair restyled. But in no time, she was relaxing and enjoying a cup of tea.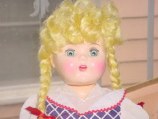 Email or call now for an appointment and Pamper Yourself.
We look forward to hearing from you.
Please Read the Hospital/Spa Information Page before sending your doll to the Spa for A Day Of Beauty. Thank you.