A Dolls Dressmaker & Doll Hospital
|
home

Doll Hospital
|
Children's Hospital
|
Our Spa ~ For A Day of Beauty
|
Dedo Spa and Hospital
|
Bear Hugs - Spa & Hospital
|
Clothing & Accessories
|
Reproduction Clothing
|
Reproduction Tags and Accessories
|
The Millinery Shop
|
Shoes, Boots, & More
|
Cloth Dolls, Bears, & More
|
Antique Dolls
|
Dolls from the 40's, 50's, & 60's
|
Modern Dolls
|
Toys - Repair & Sale
|
Doll Furniture & Accessories
|
Books, Catalogs, & Ads
|
Repair Books, Do it yourself kits, & Supplies
|
Creative Cottage
|
Contact Us/Order Page
|
Doll Hospital/Spa Information
|
Project of the month
|
Favorite Links



Toys - Repair & Sale

We are currently adding to our Toy Inventory with many parts and supplies available, and offer Toy Repair.
This page is still under construction, so please email us for services and toys available. Thank you for your patience.
~ Toys for Sale~
Toy Repair:
Before & After Pictures
This wonderful Vintage In Store Display for Pelham Puppets came in needing some new strings, cleaning, new pads, and just some general TLC.
It is now ready to go home and be enjoyed.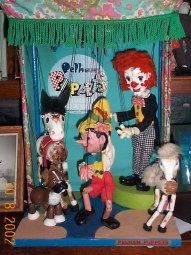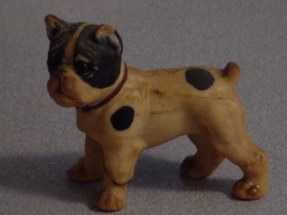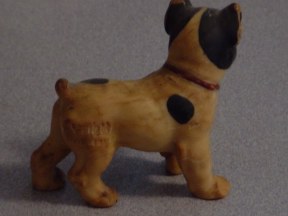 This darling little Wax Dog from Germany came in needing some TLC. Isn't he adorable!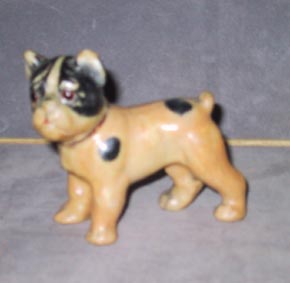 Here he is. And the lighting on this picture is so much nicer as you can see his eye's.
He is now back home where he belongs.
Please email us with any questions. We always look forward to hearing from you.